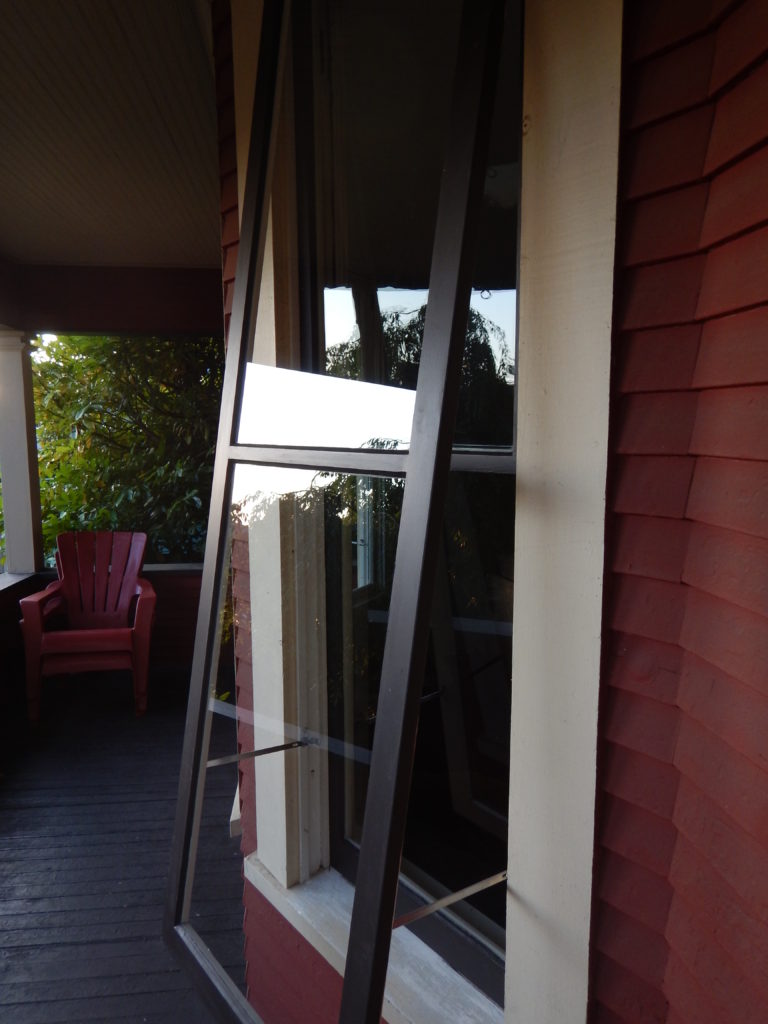 Storm Windows are a very important facet of your home.
Storm Windows…
Increase efficiency by creating a dead air space that inhibits heat transfer from the inside and outside of your home.
Reduce noise pollution.
Protect the Prime sashes (the main window) from moisture/weather.
Storm windows are installed using SRSHARDWARE storm window hangers and storm window stays.
Storm stays are a MUST have. Windows can now be propped open from the inside to allow for air flow and you no longer need to take down and store windows. That's an old chore that I know I would not want to do!
Storm window Stay