Casement windows are basically small doors. They can open inward or outward or can be put together in a double detail to have two sets of windows working together opening inwards and the second set opening outwards. Casement windows are more simple in nature but knowing how to make them operate again is more difficult.
The problem with casement windows however is that they wear out and they are exposed to moisture constantly and are holding up the weight of glass. Over time these windows are not serviced soon enough and the joinery wears out. By the time I get to them it is time to rebuild the sash and completely overhaul them.
casement windows Seattle, Wa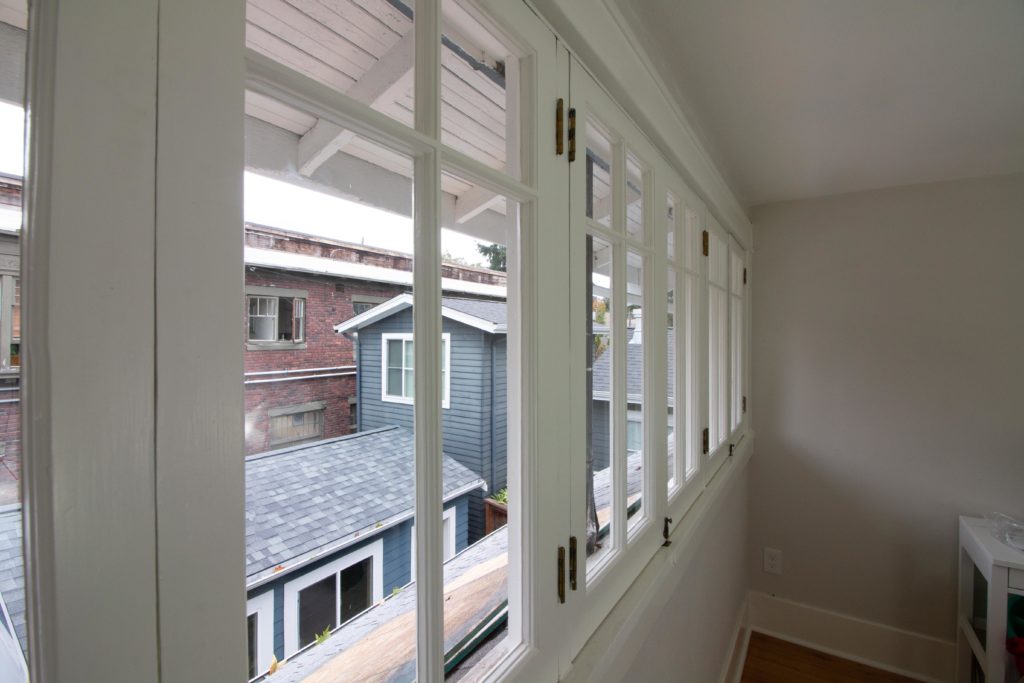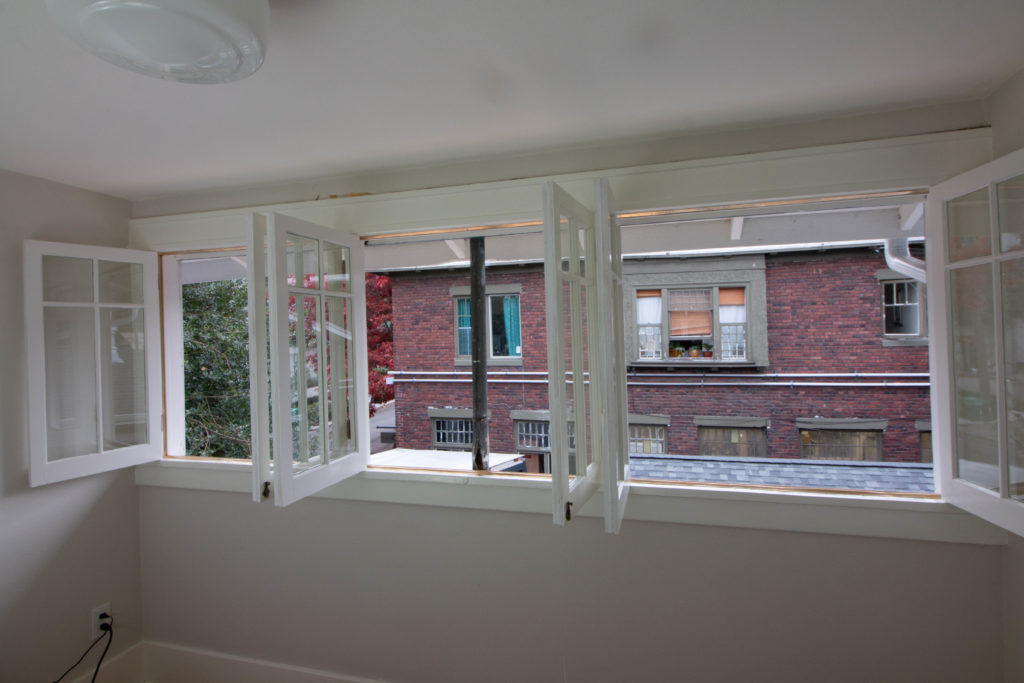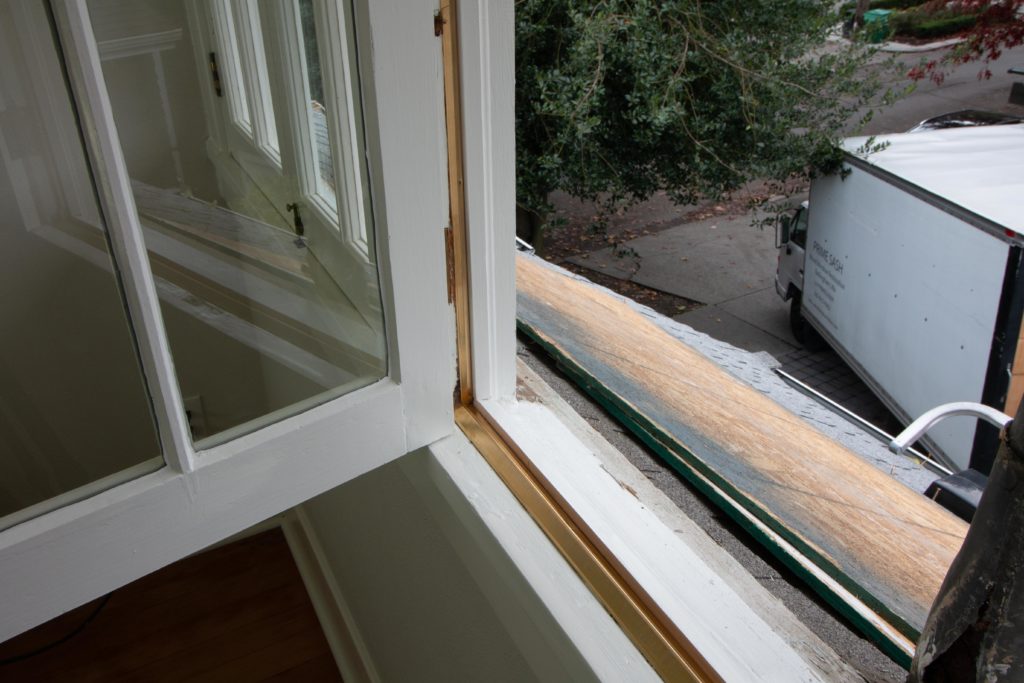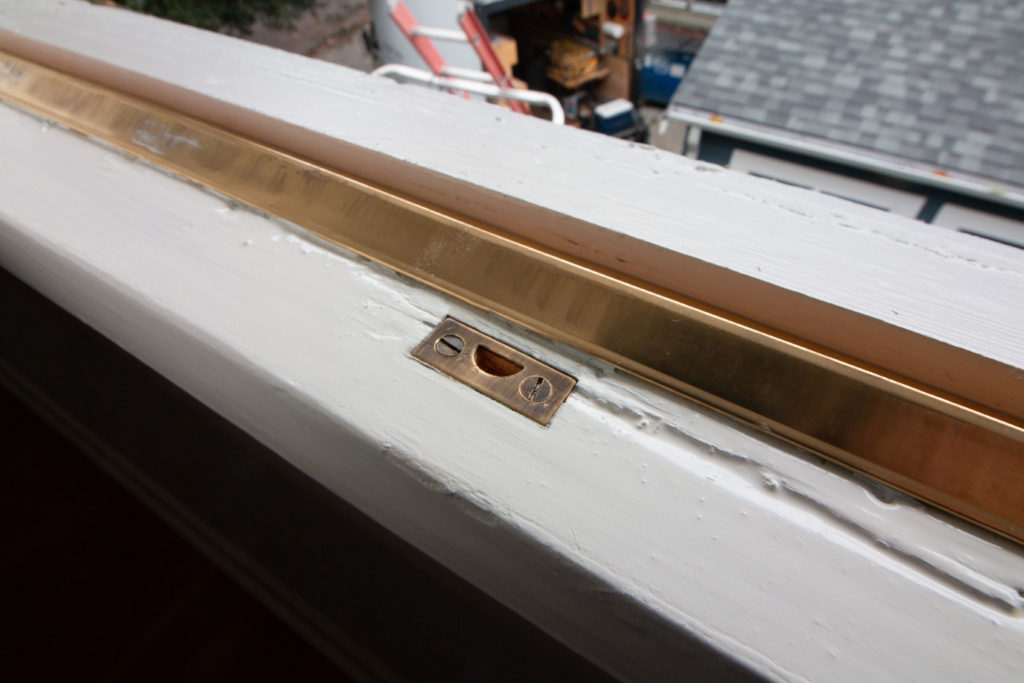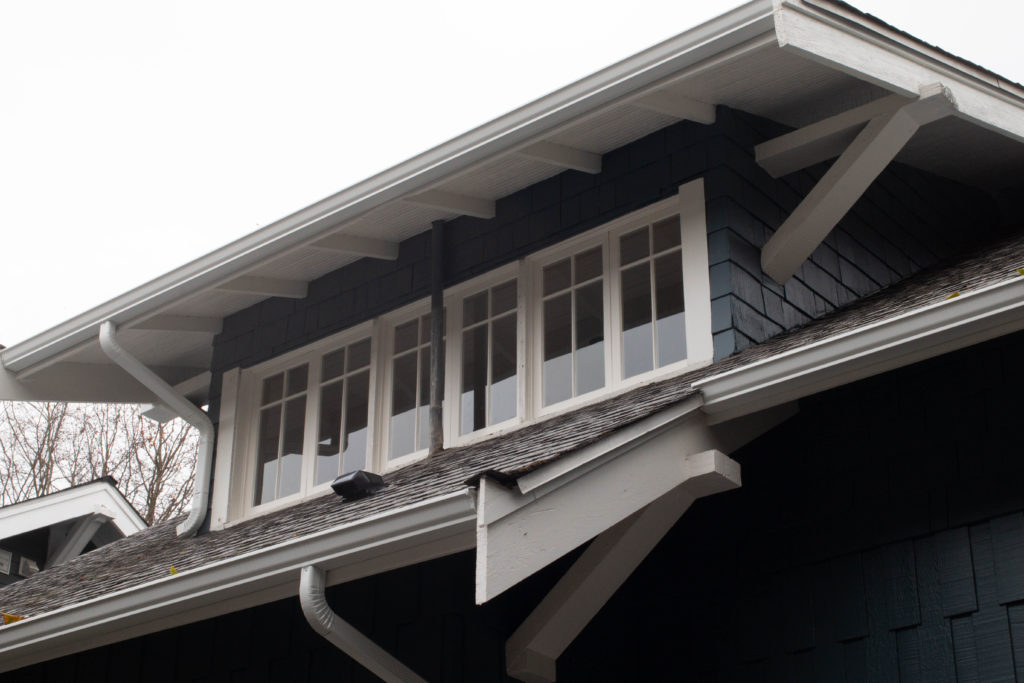 We rebuilt these in-swing casement window in Seattle Washington in the Capitol hill area. These windows had previously been trimmed on the tops and bottoms by a previous contractor and were not in any condition to be salvaged. The windows were built on-site  in our mobile work truck. The opening settled to the left and every window had to be set in place and tilted to the left before nailing the joints. The Sash were overbuilt and trimmed to fit the opening. The muntins were then added to add character and privacy.
Once everything was dry fit and operating the sash are then taken to the shop for primer, glass glazing and finish coats.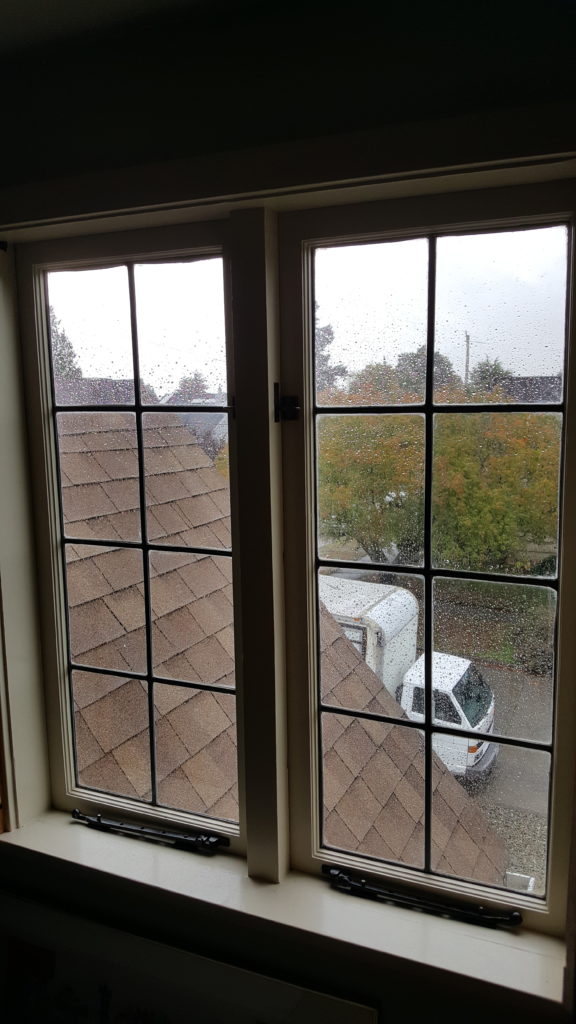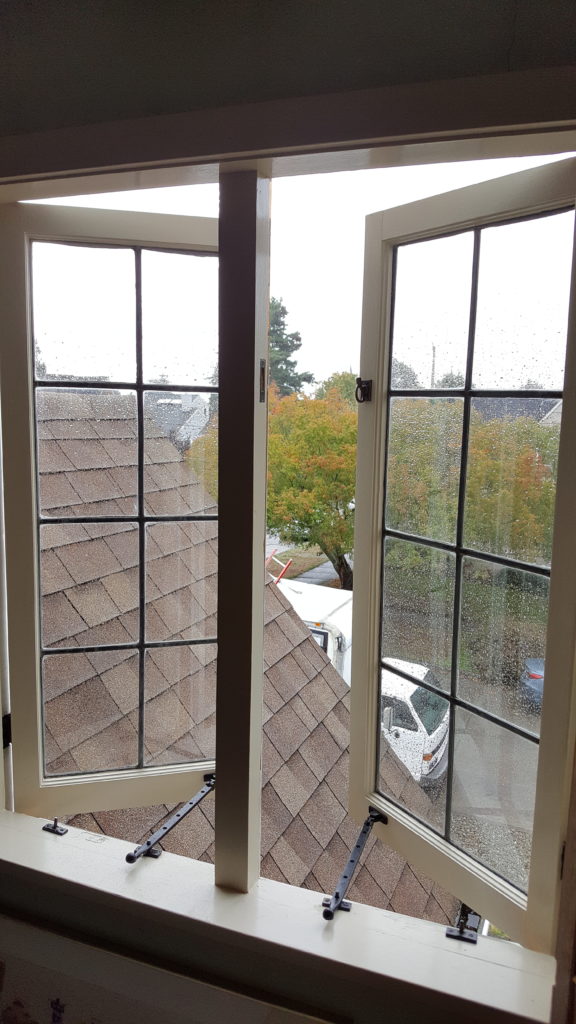 The images to the left are a set of out-swinging casement windows we built on-site as well. The sash had been neglected for a long time and were in rough shape. We built new matching sash, reglazed the zinc panel along with some new welds and put the zinc panel back into the new sash. The windows were weather stripping with spring bronze weather stripping to inhibit air flow in and out of the home.